TOOLS FOR TRANSFORMATION
Created by Clint Byars
Jesus said "ALL things are possible for those who believe." I want to help you BELIEVE so all of his promises become possibilities for you. Prayer and meditation WILL produce transformation if you engage your heart in the process, I can show you how.
Meditation and Prayer are not magic, they do not force God's hand or mystically manifest your desires, prayer and meditation simply make God's promises believable. God's word WILL multiply, you just need to discover how to plant and water it properly.
Mind Renewal is the final frontier for the Jesus follower. Everything you want to see happen in your life will manifest through mind renewal. The transformation and success you desire will not come though behavioral modification or law keeping, it comes as you harmonize with your true eternal spiritual identity and reflect the indwelling spirit of God.
JOSHUA 1:8 Keep this Book of the Law (instruction) always on your lips; meditate on it day and night, so that you may be careful to do everything written in it. Then you will be prosperous and successful.
My Tools for Transformation alone will not produce the change you need, but they will teach you to cultivate God's Word in a way that facilitates belief from your heart. When you believe from your heart you will no longer hinder His kingdom from manifesting in every area of your life.
What does the Bible say about meditation?
Transformation doesn't happen through behavior modification or law keeping, it comes from mind renewal.
Romans 12:2 Do not conform to the pattern of this world, but be transformed by the renewing of your mind. Then you will be able to test and approve what God's will is—his good, pleasing and perfect will.
In Joshua we see that meditation has been part of God's instruction for thousands of years. Not JUST meditation on his instruction but WITH an associated expectation of success and prosperity.
Joshua 1:8 Keep this Book of the Law (instruction) always on your lips; meditate on it day and night, so that you may be careful to do everything written in it. Then you will be prosperous and successful.
Meditation promotes action on God's wisdom. Biblical meditation persuades your heart to do God's word and experience success. The Apostle Paul gives us more specific instruction on what to think about during meditation.
Philippians 4:8 And now, dear brothers and sisters, one final thing. Fix your thoughts on what is true... and honorable, and right, and pure, and lovely, and admirable. Think about things that are excellent and worthy of praise.
Paul gives identity based instruction for our meditation and mind renewal journey.
Colossians 3:1 Since, then, you have been raised with Christ, set your hearts on things above, where Christ is, seated at the right hand of God. 2 Set your minds on things above, not on earthly things. 3 For you died, and your life is now hidden with Christ in God.
And finally...
Ephesians 4:22 You were taught, with regard to your former way of life, to put off your old self, which is being corrupted by its deceitful desires; 23 to be made new in the attitude of your minds; 24 and to put on the new self, created to be like God in true righteousness and holiness.
Your life reflects who you believe you are, I want to help you live out of your true identity as a child of God.
Biblical Meditation and Modern Technology
My Tools for Transformation utilize modern technology called brainwave entrainment. Through the use of Binaural Beats and original music compositions, I have developed resources to help you physically relax and become more receptive to God's Word. I have also developed resources to heighten your focus and energy to break free from sin and oppression. Each meditation has Biblical truth over original music and brainwave entrainment technology.
Here's a sample of an Alpha Pattern Binaural Beat which produces brainwave entrainment for relaxation (more below). You must use headphones to hear track properly.
*** The Binaural Beat is much lower in the Tools for Transformation. The actual tracks feature original music and a guided prayer and meditation exercise.***
Why Use Brainwave Entrainment In Prayer and Meditation?
Prayer and meditation on God's Word are vital in the life of a serious disciple. We are bombarded by so many distractions, sometimes we need a little assistance focusing. Leveraging technology simply helps your body do what it's designed to do naturally so you can connect with God better. Reaching a relaxed and focused state of mind makes your heart more susceptible to God's influence, this technology helps you reach that state of mind.
Philippians 4:6 do not be anxious about anything, but in everything by prayer and supplication with thanksgiving let your requests be made known to God. 7 And the peace of God, which surpasses all understanding, will guard your hearts and your minds in Christ Jesus.
What are Binaural Beats?
Binaural Beats allow you to induce different states of alertness or relaxation: Our brains operate at certain bandwidths, which are measured in frequencies. Our brain waves change form depending on how we are feeling, and what we are doing. When we are in a meditative state, then our brain operates at a theta frequency. If we are very active, or a little stressed, then we operate at the beta frequency. Our brain changes its operating frequency continually. Binaural Beats allow you to change your brain's operating frequency to induce different states of mind.
Why Are Binaural Beats Useful?
Binaural beats allow us to take control of our brain frequency. That is why they fall under the term "brain entrainment." Many of us operate on beta frequency all day long, due to the rush of the working day. While it is often necessary that our brains work at this slightly hectic bandwidth, it is often difficult to relax into a more enjoyable state of mind for prayer or meditation. They are simple a way to easily change your state of mind.
How Do Binaural Beats Work?
If the left ear hears a certain frequency, say 105Hz, and the right ear hears a different frequency, say 110Hz, then the brain will interpret the difference between these two frequencies to create a third frequency; in this case 5Hz, which is an alpha state. This third frequency is called a binaural beat. The brain begins to resonate to this frequency. This effectively allows you to set your own brain waves. Binaural Beats require a different tone in each ear, so it's important to wear headphones!
These Tools for Transformation will help you "put on the new man" and live in the power of your New Creation Identity.
Jehovah Rapha
The LORD My Healer
God created you to be healthy. Your immune system was designed to keep you in health and His spirit is giving life to your physical body. Use this resource to connect to God's spirit within and see the manifestation of the life of Christ through your heart. This tool contains original music, a binaural alpha beat for relaxation, as well as a guided prayer to inspire you to allow God's healing power to manifest in your body and in your life.
Length: 25:29
JEHOVAH TSIDKENU
The LORD god my righteousness
Your identity was programmed as a young child, you can reprogram it by putting on your new identity. If you still think and behave like the old you in some areas, you can change. You are the righteousness of God in Christ Jesus, but you don't always act that way. This tool will strengthen your inner man to be in agreement with God's opinion of you. Use this tool to influence your mind to harmonize with your spirit which is truly holy and righteous.
Length: 40 Minutes
WISDOM AND REVELATION
CONSISTENTLY RECEIVE
AND APPLY GOD'S INSTRUCTIONS
You hear God better than you think, let me help you become confident in hearing his wisdom.
God is not hard to hear. The reason we think we don't hear him is because we don't put into practice what he says, so we grow dull in our hearing. When you consistently apply his instructions, you will hear him more clearly. This tool will help you apply God's instructions.
This resource contains original music, a binaural beat for relaxation, as well as a guided time of reflection to help you listen to God for the purpose of applying his wisdom.
Length: 19:52
10 MINUTE GRACE SUPERCHARGER
CHANGE YOUR COURSE IN MINUTES
Grace is POWERFUL!! Jumpstart your day with this tool. Use this resource when you are depressed, facing temptation or just need an attitude adjustment. God's power is available in every moment but you must allow Him to influence you. This prayer and meditative exercise will help you interrupt destructive patterns so you can choose life. Discover how to be supercharged by grace in your inner man.
Length: 10 Minutes
4 Meditation BUNDLE
4 MEDITATIONS
Save $15 and get all 4 meditation tracks!!
Includes:
JEHOVAH RAPHA: The Lord God My Healer

JEHOVAH TSIDKENU: The Lord God My Righteousness

WISDOM and REVELATION: Consistently Receive and Apply Instruction from God

10 Minute Grace Supercharger
EVERYTHING BUNDLE
ALL TFT RESOURCES
Save $15 and get all 4 meditation tracks!!
Includes:
4 Meditations

2 Full Length Instrumentals

6 Song EP

2 Bonus eBooks on God's Promises and Identity in Christ
TFT Instrumentals
from Jehovah Tsidkenu and Jehovah Rapha
Download the music accompaniment tracks from Jehovah Tsidkenu and Jehovah Rapha. These two full length tracks are beautifully crafted and professionally produced for your listening pleasure. Sit back, relax, take a deep breath and acknowledge God while you drift away info these beautiful songs.
Sounds of Transformation EP
6 Original Songs
Song length tracks inspired by original music composed for Tools for Transformation. This 6 track EP is original music composed by Dan Snyder under the artistic direction of Clint Byars. These ambient instrumental tracks are beautifully composed. Sit back and enjoy the Sounds of Transformation.
Tracks
Maiden Voyage

First Light

Sleep in the Harbor

The Oceans Floor

A Writer's Quarters

Returning Home
6 Songs
Run time: 34:51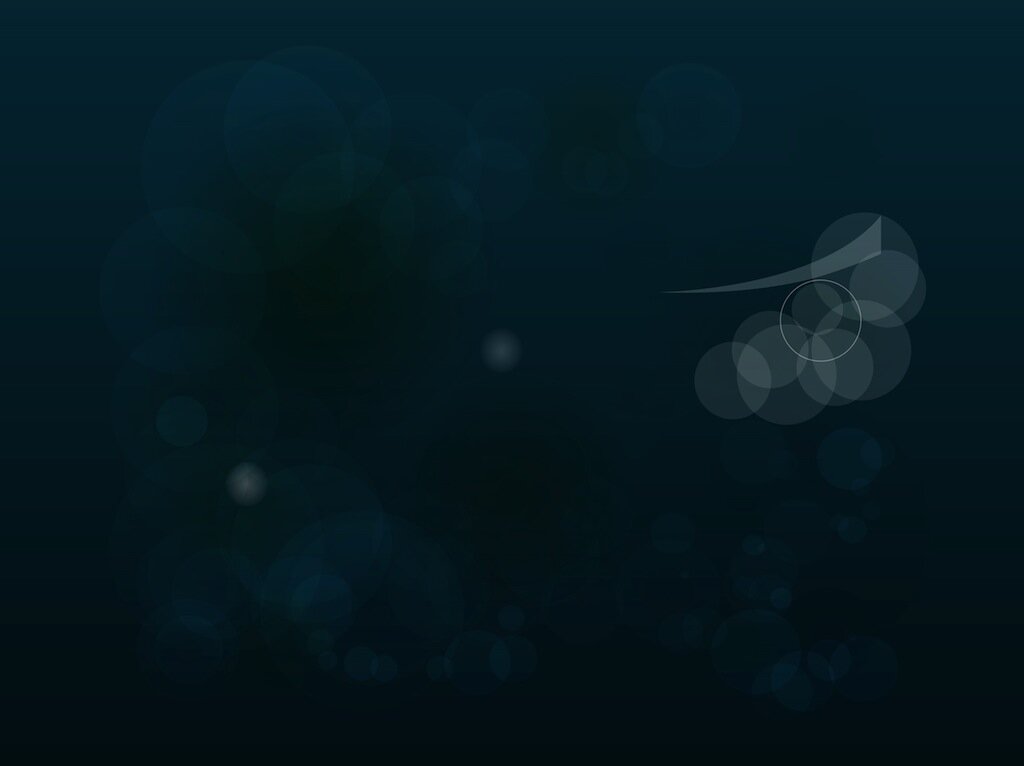 "𝙄 𝙬𝙖𝙨 𝙨𝙤 𝙚𝙭𝙘𝙞𝙩𝙚𝙙 𝙩𝙤 𝙢𝙖𝙠𝙚 𝙩𝙝𝙚𝙨𝙚 𝙩𝙧𝙖𝙘𝙠𝙨 𝙨𝙤𝙢𝙚𝙩𝙝𝙞𝙣𝙜 𝙄 𝙡𝙞𝙨𝙩𝙚𝙣 𝙩𝙤 𝙤𝙛𝙩𝙚𝙣! 𝙄 𝙢𝙖𝙙𝙚 𝙮𝙤𝙪𝙧 𝙢𝙚𝙙𝙞𝙩𝙖𝙩𝙞𝙤𝙣𝙨 𝙖𝙨 𝙫𝙞𝙩𝙖𝙡 𝙖𝙨 𝙞𝙛 𝙄 𝙬𝙚𝙧𝙚 𝙩𝙖𝙠𝙞𝙣𝙜 𝙖 𝙣𝙪𝙩𝙧𝙞𝙩𝙞𝙤𝙣𝙖𝙡 𝙤𝙧 𝙢𝙚𝙙𝙞𝙘𝙞𝙣𝙖𝙡 𝙧𝙚𝙢𝙚𝙙𝙮. 𝙄 𝙬𝙖𝙣𝙩 𝙩𝙤 𝙨𝙝𝙖𝙧𝙚 𝙩𝙝𝙚 𝙡𝙞𝙛𝙚 𝙜𝙞𝙫𝙞𝙣𝙜 𝙗𝙚𝙣𝙚𝙛𝙞𝙩𝙨 𝙄'𝙫𝙚 𝙧𝙚𝙘𝙚𝙞𝙫𝙚𝙙, 𝙗𝙮 𝙨𝙞𝙢𝙥𝙡𝙮 𝙧𝙚𝙡𝙖𝙭𝙞𝙣𝙜, 𝙥𝙪𝙩𝙩𝙞𝙣𝙜 𝙤𝙣 𝙝𝙚𝙖𝙙𝙥𝙝𝙤𝙣𝙚𝙨, 𝙖𝙣𝙙 𝙡𝙞𝙨𝙩𝙚𝙣𝙞𝙣𝙜. 𝙄𝙣 𝙨𝙥𝙞𝙩𝙚 𝙤𝙛 𝙩𝙝𝙚 𝙢𝙖𝙣𝙮 𝙩𝙝𝙞𝙣𝙜𝙨 𝙄'𝙫𝙚 𝙗𝙚𝙚𝙣 𝙝𝙚𝙖𝙡𝙚𝙙 𝙤𝙛, 𝙩𝙝𝙚𝙧𝙚 𝙬𝙚𝙧𝙚 𝙨𝙤𝙢𝙚 𝙩𝙝𝙞𝙣𝙜𝙨 𝙩𝙝𝙖𝙩 𝙝𝙖𝙫𝙚 𝙩𝙧𝙞𝙚𝙙 𝙩𝙤 𝙗𝙚 𝙢𝙤𝙧𝙚 𝙩𝙚𝙣𝙖𝙘𝙞𝙤𝙪𝙨 𝙞𝙣 𝙝𝙖𝙣𝙜𝙞𝙣𝙜 𝙤𝙣. 𝙄'𝙢 𝙣𝙤𝙬 𝙚𝙭𝙥𝙚𝙧𝙞𝙚𝙣𝙘𝙞𝙣𝙜 𝙢𝙤𝙧𝙚 𝙝𝙚𝙖𝙡𝙩𝙝 𝙞𝙣 𝙖𝙗𝙤𝙪𝙩 𝙖 𝙢𝙤𝙣𝙩𝙝, 𝙬𝙞𝙩𝙝 𝙖 𝙡𝙚𝙨𝙨𝙚𝙣𝙞𝙣𝙜 𝙤𝙛 𝙨𝙤𝙢𝙚 𝙨𝙮𝙢𝙥𝙩𝙤𝙢𝙨. 𝙄 𝙗𝙚𝙡𝙞𝙚𝙫𝙚 𝙮𝙤𝙪𝙧 "𝙏𝙤𝙤𝙡𝙨 𝙛𝙤𝙧 𝙏𝙧𝙖𝙣𝙨𝙛𝙤𝙧𝙢𝙖𝙩𝙞𝙤𝙣" 𝙝𝙖𝙫𝙚 𝙗𝙚𝙚𝙣 𝙩𝙝𝙚 "𝙩𝙤𝙤𝙡𝙨" 𝙩𝙝𝙚 𝙇𝙤𝙧𝙙 𝙥𝙧𝙤𝙫𝙞𝙙𝙚𝙙. 𝙏𝙝𝙖𝙣𝙠 𝙮𝙤𝙪!!!!" SD